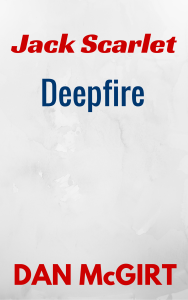 Greetings, Loyal Reader!
I want to share an excerpt from a new book with you —  Jack Scarlet: Deepfire.
Adventuring ace Jack Scarlet takes a personal interest when an ecological survey vessel goes missing in the Gulf of Mexico under mysterious circumstances. The trail leads to an offshore drilling platform that may be seeking something far more valuable — and dangerous — than oil.
A little background, first, then the story. [click to continue…]
{ 2 comments }