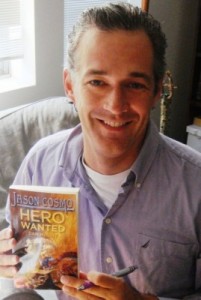 Greetings, Loyal Readers!
Oh, and Happy New Year! We're well into 2017. I have not posted in a while. I thought I'd give you a quick update on what I'm up to. I have been plugging away on various projects, which I will bullet below.
New Year's Resolutions
In 2016 I resolved write 7 novels, 3 novellas, and 1 short story, doubling my lifetime output. It was a grand goal, and one I fell far short of. Some of that was due to unforeseen personal matters – life keeps happening. Some was due to travel and other distractions. But I like the goal, so I'm renewing it for 2017! Because I'm crazy like that.
Short Story Review
One resolution I did achieve was writing a short story in 2016. In fact, I wrote two. Unfortunately, due to circumstances beyond my control, neither story was published last year.
'The Red Hook Incident', written for the Strange Arcana: The Stars Are Right anthology, sits in limbo, as the anthology was delayed until further notice. See my September 2016 post for more on that.
'Glass Darkly and the Skull in the Box', also written for an anthology, is also in limbo. The anthology has seen production delays. Again, no firm publication date has been set.
You can see why I don't usually write short stories.
I hope both these stories will be released at some point this year.
Meanwhile, I have a 2017 short story to write! Thinking ahead, I've already arranged to not get paid for it…
Novel Matters
The goal is again to write seven new books this year. Fortunately, I have several books already in progress. (It's not that I didn't write anything last year. I just didn't finish any books.)
Jack Scarlet: Deepfire – my first full-length 21st century technopulp adventure thriller! I this very day finished a round of revisions on the manuscript. It will go into editing later this month, targeted for a Spring release.
Boltblaster – Long awaited, long delayed. The tale of Mercury Boltblaster's early adventures, before he teamed up with Jason Cosmo to save the Eleven Kingdoms.  The story is plotted. The first few chapters are written. Lots of magic and mayhem to come! This should be the next book release.
Saving Max – This is a book I chip away at every so often between working on other things. I've got more than ten chapters written. You can read the first nine chapters of Saving Max at Wattpad. I don't want to say much about this one yet – except to say things are not always as they seem!
Dirty Deeds – #4 in the Jason Cosmo fantasy adventure series. This will be the (fairly substantial) revision of the classic Jason Cosmo title Dirty Work. Aiming for a Fall release.
Threat of the Talon – A Rex Carson adventure. This is a revision and expansion of a six page handwritten story I wrote when I was 13. I dug it out of the Story Vault and it wasn't bad! Rex Carson was my juvenile self's Indiana Jones rip-off (with a swordcane, not a whip!) who had a harrowing adventure in the jungles of Peru (running from Hovaras, not Hovitos). Obviously, the story needed a little work. I'm treating my youthful effort as the first draft and have been quietly plugging away at a new treatment, while keeping as much of the original settings and characters as I can. It will be a fun story – again, no definite release date.
Two Books TBD – I've got a few other books in various stages of completion: A paranormal chick lit spoof. An Arthurian comedy. Another Jack Scarlet adventure. An adventure involving a group of 80s kids investigating supernatural doings that I swear I started before the producers of Stranger Things started high school! A few more. If I meet my goal, I'll finish two of them this year, in addition to the titles listed above.
Novella Matters
Somewhere in there, I have to write three novellas too! We'll talk about those later.
That's what I'm up to right now, and my road map for the year on the writing front. Thanks for reading!
Best regards,
Dan McGirt