Greetings, Loyal Reader!
Dragon*Con is the largest multi-media, popular culture convention focusing on science fiction & fantasy, gaming, comics, literature, art, music and film in the universe. It will be Aug 30-Sept 2 in Atlanta, Georgia. Naturally, I'll be there!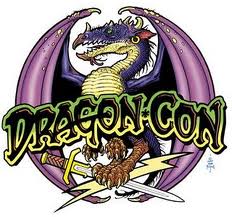 If you'll be there too, here is my schedule. Please come and say hello!
FRIDAY, AUG 30
Reading and Q&A
Time: 4:00-5:00 pm (1 hr)
Location: University – Hyatt

At this session I will read a selection from Noble Cause and answer questions about my work.
SATURDAY, SEP 1
SFWA Table
Time: 11:00 a.m. – 12:00 p.m. (1 hr)
Location: Not sure.
In an astonishing lapse of judgment, the Science Fiction & Fantasy Writers of America (SFWA) is leaving me in charge of their table during this period. Location unknown, but I'll find it!
Autograph Session
Time: Sat 4:00-5:00 pm (1 hr)
Location: International Hall South – Marriott

I share this session with several other writers: Jane Espenson, Brad Bell (TV writers, I think), S.M. Stirling (Dies the Fire, Island in the Sea of Time, etc) Chelsea Quinn Yarbro (the Saint-Germain Cycle and much more).
Laws and the Writer
Time: Sat 7:00-8:00 pm (1 hr)
Location: Embassy D-F – Hyatt

The official description is: "How the law affects you as a writer, what protections it offers, and how to seek the help
of a professional." I think that means the help of a legal professional. I will discuss copyright, defamation, plagiarism, contracts and other legal issues relating to writers. Lots of time for audience questions. I am a lawyer, but (as I will repeat several times) anything I say in this session is not legal advice, but is for informational purposes only. Every situation is unique and if you need legal advice you should retain an attorney of your own.
SUNDAY – MONDAY
On these days, and when I am not at the above sessions on Friday and Saturday, I will be wandering around Dragon*Con. I look forward to seeing you there!
Best regards,
Dan McGirt